I just ordered Reid's birthday invitations! I cannot believe this baby is turning 2! Watching my baby turn into a little boy is both happy and sad all at the same time!!! Mostly it is just unbelievable!!!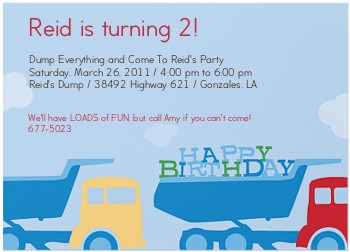 Dump Truck Birthday Invitation
To view our collection of birthday card designs, click here.